(🎉Semi Annual Sale - 50% Off ) 60/90/120 Degree Right Angle Clamp Corner kit
MAKE WOOD CARVING FASTER & EASIER!
Features:
*Fast and simple fixing of boards and frames at an angle of 90°, like assembling shelves, small cupboards or frames.
*Single-hand operation - the second hand is kept free for the workpiece.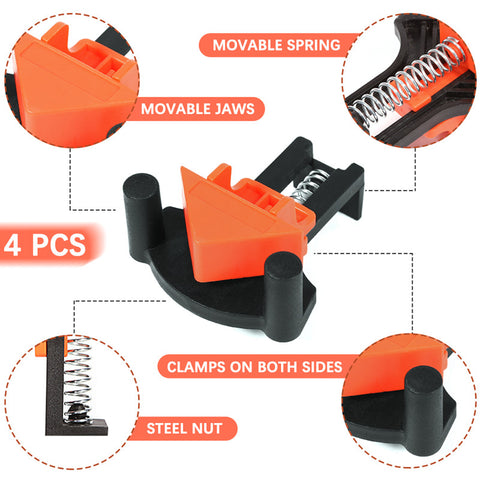 *For corner and T-joints, even with different board thicknesses.
*Mounting aid for screwing or gluing boards together.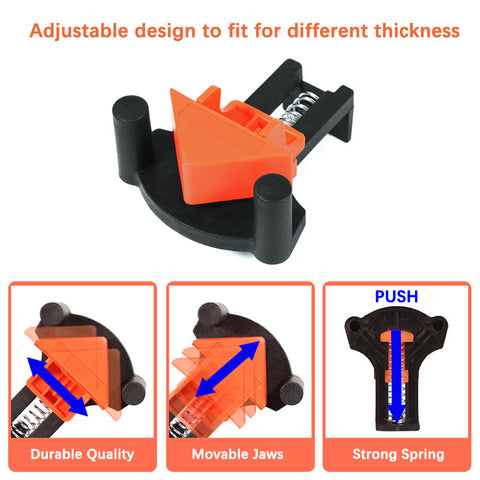 *It's very strong. It adjusts automatically using a High Carbon Spring Steel. Perfect to hold the pieces in place, and give you an extra hand(or 4).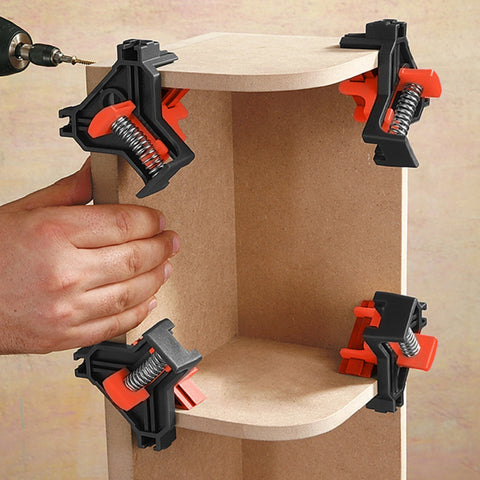 *You can use it in pieces up to 0.85 inches or 22mm.
*Makes your projects faster, easier, and more efficient. Whether you are constructing drawers, cabinets, frames, boxes, cases, or nearly anything.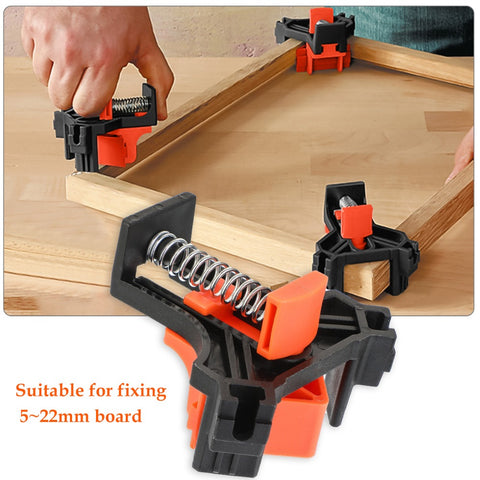 *It's a versatile tool(set), suitable for solid wood, particleboard, MDF, plywood, etc.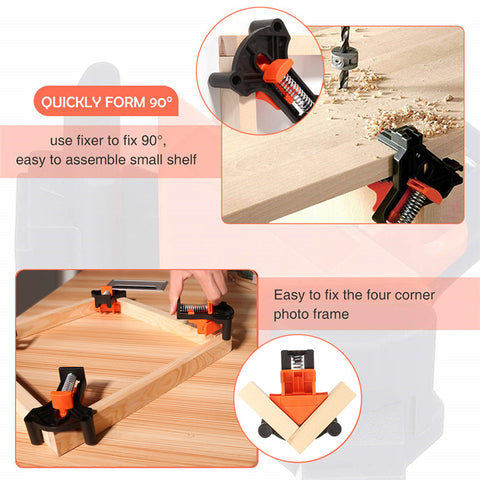 Specification:
Material: ABS
Color: red + black
Size: 3.2*3.15*1.3inch
Suitable for 0.2-0.85 inch thickness boards.
Fast and easy fixing of boards and frames at angles of 60, 90 and 120 degrees.
Installation aids for screwing or gluing boards together.
Angle: 60 degrees, 90 degrees, 120 degrees
Used for taper and T joints, even if the plate thickness is different.
One-handed operation-the other hand can freely hold the workpiece.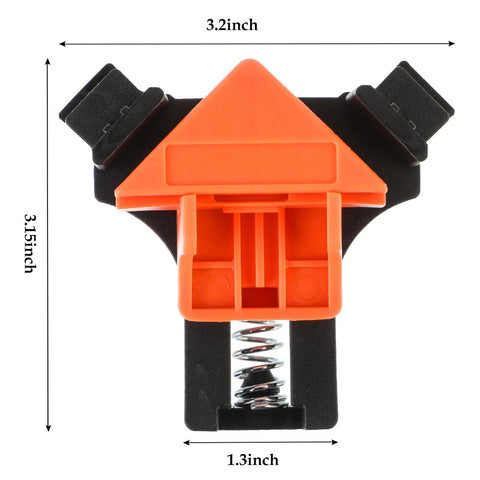 Package Included:
4 x Carpenter's Right Angle Clamp
If you're not fully satisfied, please fill in our
contact us form
and we'll quickly work to correct the problem.